800mw-2.2w ILDA Bluetooth APP Animation Laser Light-F2
The F2-Serie DJ laser light provides entry-level computer controllable laser light show projector solutions.
KTVLIGHTS F2-Serie Christmas laser light All systems are equipped with fast 20kpps scanners.
F2 laser projector light systems come with stand-alone, sound-to-light, DMX512, and RJ45 interfaces - so they can be used in stand-alone mode as well as within an existing DMX line - and for more professional use they are equipped with an ILDA interface for computer control.
The F2 Series show laser lights are equipped with 638nm red and 445nm blue laser lights and 532/520nm laser sources for full RGB. The idea for KTV private rooms, bars, clubs, Halloween laser lights, family party lights.
F2 Series Dmx calculator Laser source: high stability, long service life.
Our KTVLIGHTS outside party light can perform dynamic 3D beam, animation performance, suitable for small size indoor laser show.
F2 Series is an excellent party laser light that could play with auto mode and Music-activated mode, and DMX mode, we added Blue-tooth mode to meet the needs of customers who would like to add some DIY programs themselves, the App has only an Android version, for now, IOS not available yet.
Note: normal models do not have app control.
Product Specifications
Power supply:AC90-240V,50-60Hz±10%
Rated power: Max 100W
Laser power:RGB800-2000mw
Laser modulated signal:analog or TTL modulation
Type of laser:semiconductor solid-state laser
Beam diameter at the aperture:Max 6mm
Beam divergence:Max 1.3mrad
Scanning system:15-20KPPS high speed scanning
Control mode:DMX512 signal control /self-walk/voice control/master-slave
Working environment:indoor (-30~40 degrees)
Packing:carton case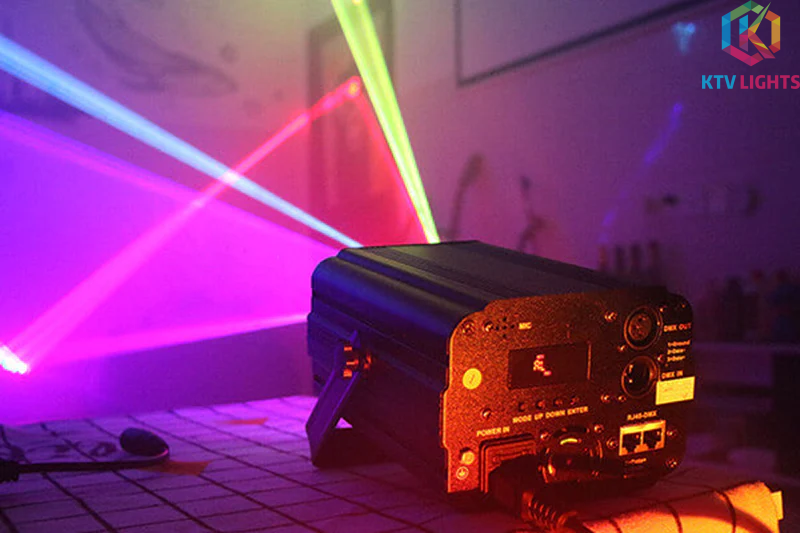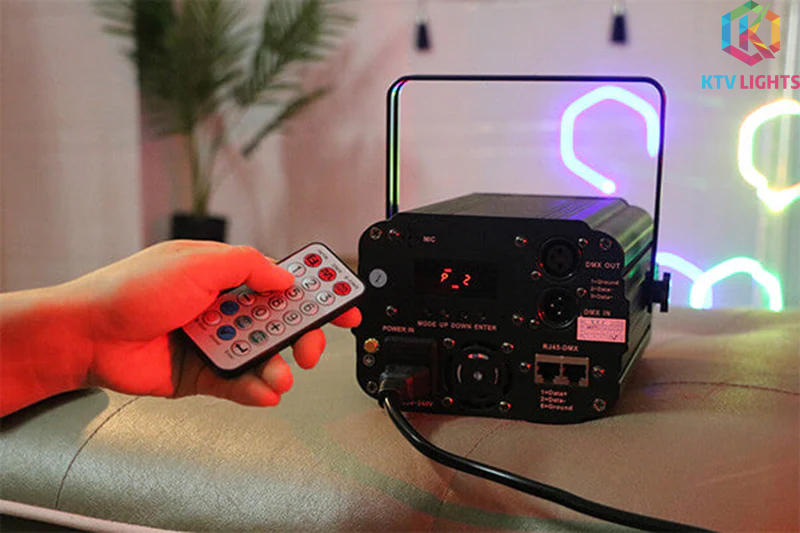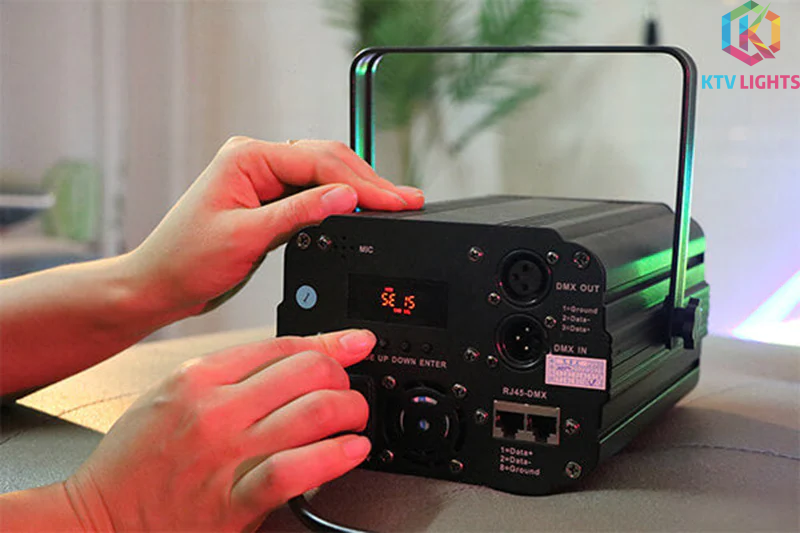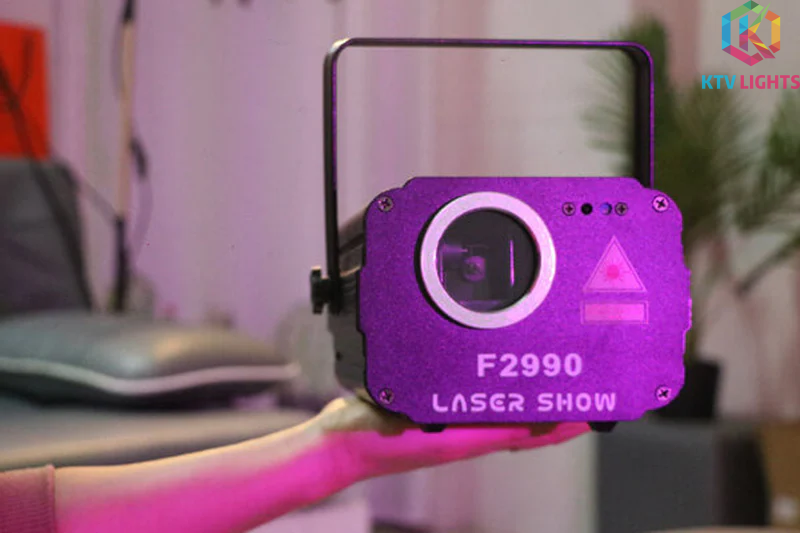 Full-Color Animation Home Party Flashlight
High-speed galvanometer scanning technology; Fast response; Dynamic pattern effects; Voice-activated self-propelled transformation
F2 series is a mini stepping motor scanning laser light with DMX function, 1T high-speed core chip, 32 subdivision motors, and built-in 1900 geometric patterns.
Small and easy to carry
Handy stand is convenient;The luxurious feeling of aluminum material;Better heat dissipation
Small size, fine workmanship
The product structure is compact, the rear panel control distribution is neat, the screen printing content is rich and clear, the safety label is standardized and beautiful, and the appearance grade of the product is highlighted everywhere.
Thousands of effects
The pattern has the effects of broken pen, strobe, tumbling, moving, stretching, zooming, gradual drawing, speed, color, etc. It has the function of pattern size adjustment, built-in 128 beams and animation patterns, which can be used for beam animation performance, laser advertising, laser Projection laser sky net beam performance, laser flowing line effect.
Voice control sensitivity digital adjustment
In the voice-activated sensitivity adjustment mode, select the low sensitivity through the up and down buttons, and set the voice-activated microphone sensitivity by 0-9 ten digits.
It is no longer burdened by the fragile potentiometer switch, and the sensitivity can be set at will.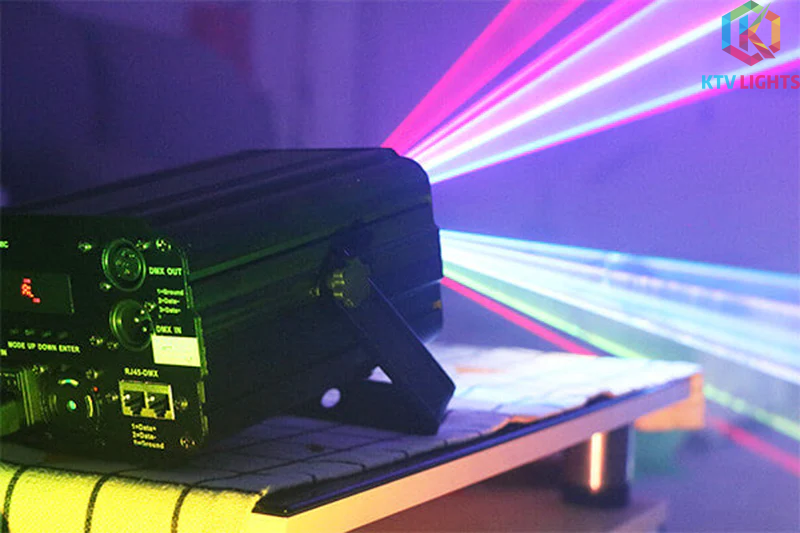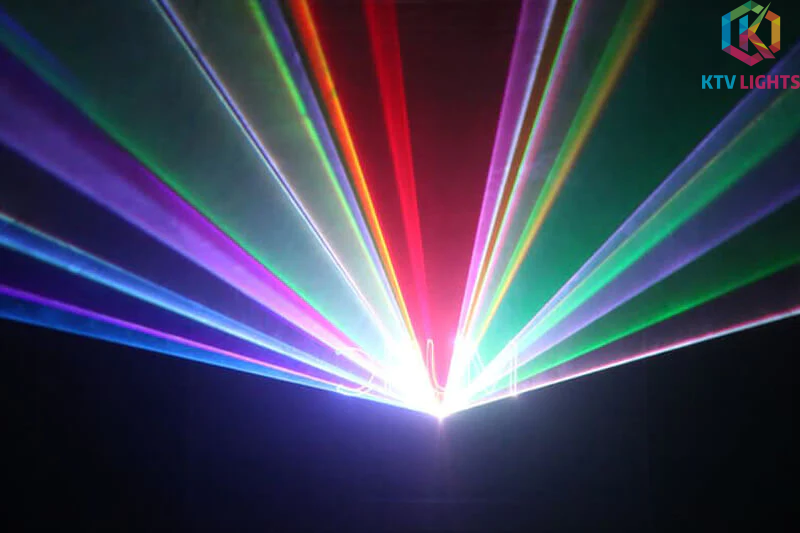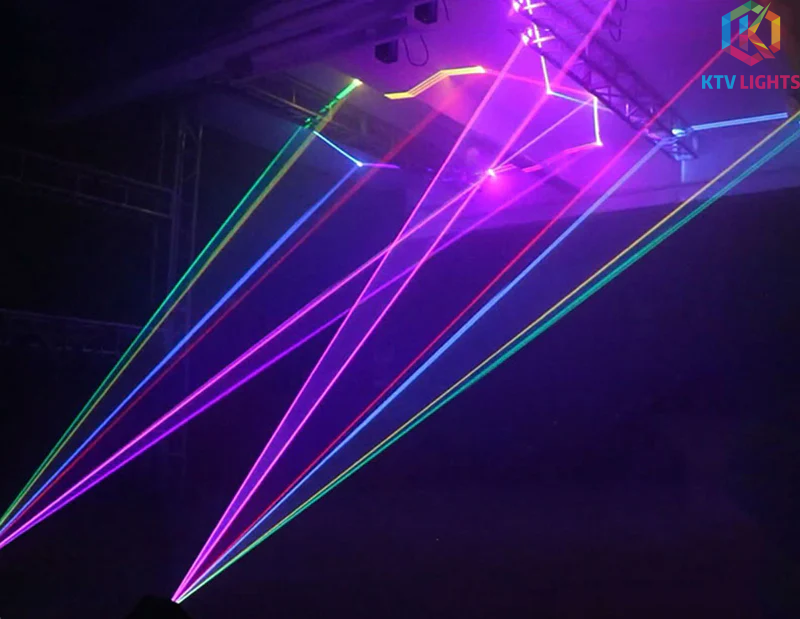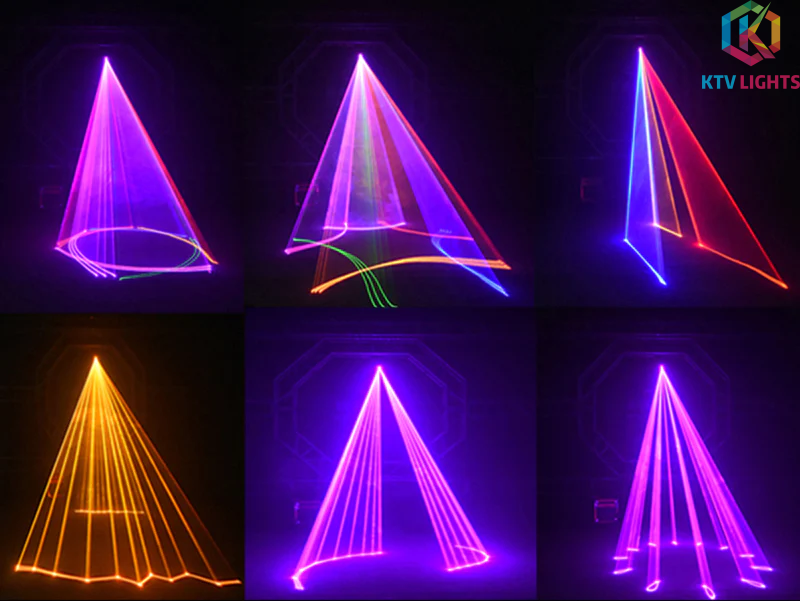 One machine with multiple colors, as you choose
One machine RGB color, giving customers more choices. The products of the same series are connected with master and slave synchronously, which can form a wonderful combination of multi-head colors.
APP wireless bluetooth remote control, control as you want
Wireless remote control product operation mode, select pattern, pattern color setting, voice control sensitivity, etc. In addition to SLAVE slave mode, as long as the long control key can enter the remote control mode.
Note: normal models do not have app control.
Bluetooth App
lasers lights-moderate with APP Bluetooth controller F2 Series App RGB sports activities things to do pattern lasers lights-moderate with APP Bluetooth controller, extraordinary celebration, and decoration This newly designed laser garden moderate integrates a notable Bluetooth , you should play any tune you need, and these tunes undertake amazing effects with excessive-decision motion modes of purple, inexperienced and blue.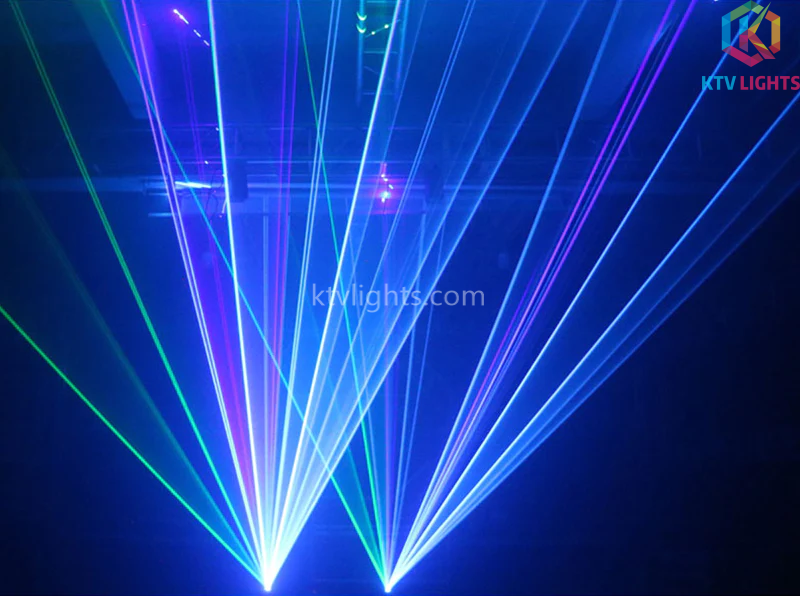 We provide free shipping worldwide (some areas need to add remote surcharges, if you have any questions, please contact our online customer service)

Transportation time:
US: 8-10 working days
Europe: 10-12 business days
Other countries: 15 working days
Priority insured shipping
$4.99 (Optional) Priority Shipping Packages
Shipping Confirmation
Once the purchased laser system is produced, we will contact you with shipping and tracking information for all applications. This information will be emailed to the email address you provided when ordering.
Sign for the parcel
1.Please provide us with the correct delivery information and ensure that someone is present at the delivery location when the package arrives. We will mail you a tracking number (please note we will receive it by noon the day after shipment) so you can arrange for the recipient to arrive. After receiving the package, it is recommended that you check the box with the courier driver and pay attention to whether the package is damaged. If there is any damage, please reject the package or contact us as soon as possible.
2.ktvlights is not responsible for package delays due to incorrect shipping information such as wrong addresses or missing phone numbers