Four-hole full-color line scanning laser light-K21 series
Product Description:

1. Mains Input: AC100-240V, 50/60HZ/ Fuse: 1.6A/250V
2. Rated Power: 50W
3. Condition Temperrature: 10-40°C
4. Laser: (4* Independent Diode). Green-100mw/Red-200mw/Blue-300mw/Mixed Yellow.
5. Function: DMX, Sound Active, AUTO, Master-Slave.
6. Operator interface: Manual / Digital displayer.
7. DMX Control Channel: 3 pins XLR Male/Female
8. Graphics & Effects: 4 lens Laser scan, more than 100 effects.
9. Size: 625*160*100mm ,package size: 68*22*19CM
10. NW: 3.78Kg / GW: 4.4kg
Package include:

1Pc Laser Light
1Pc Power Cable
1Pc Manual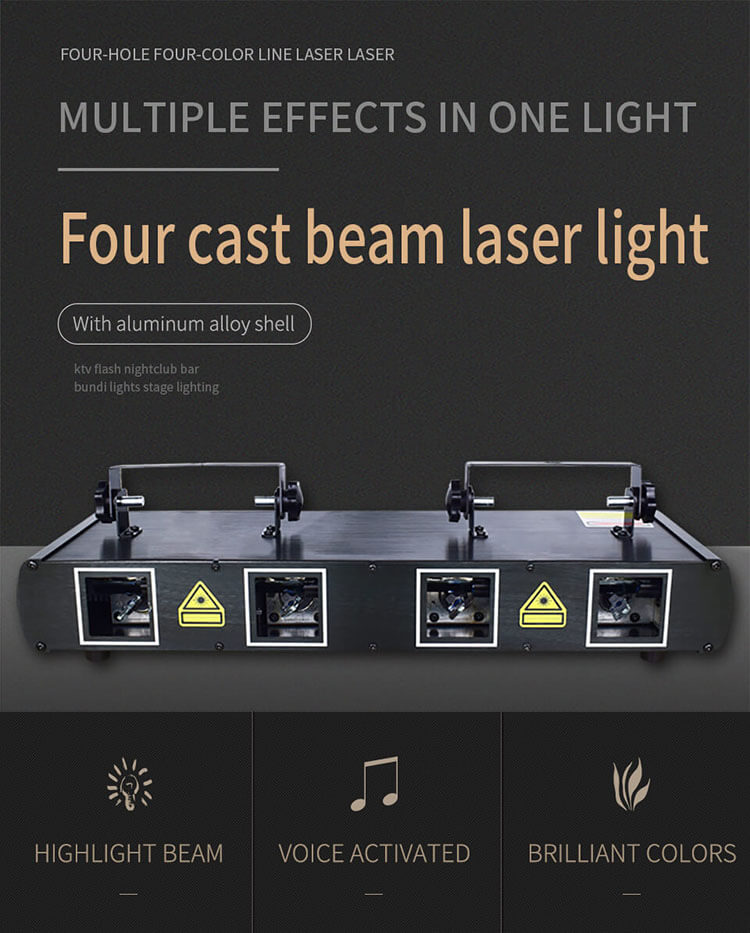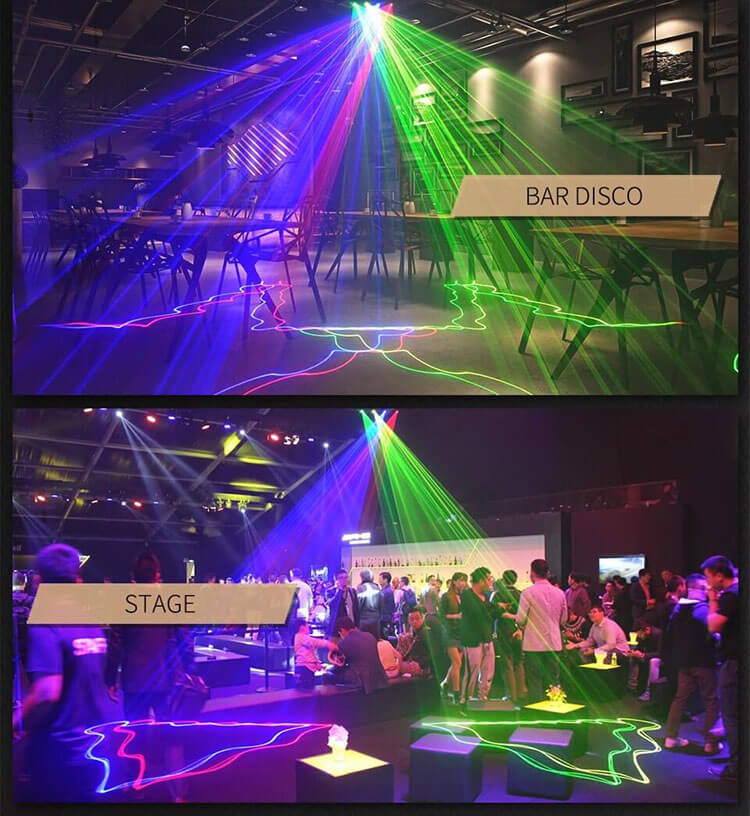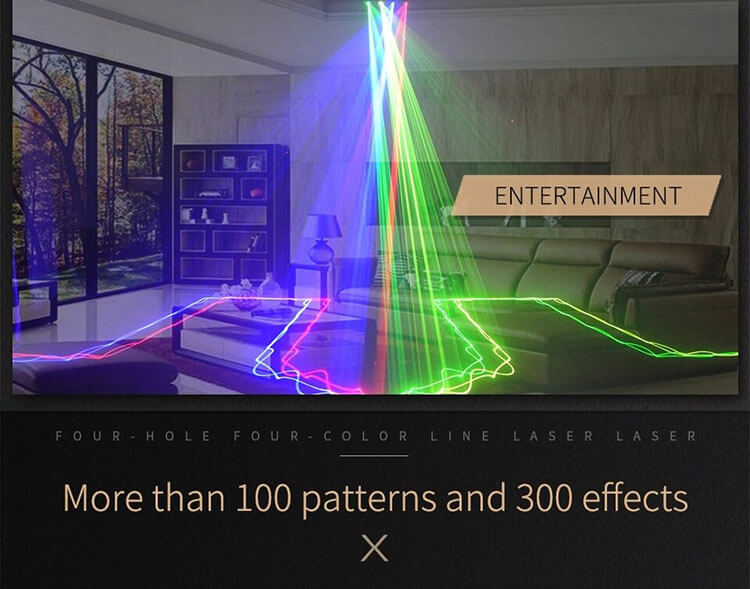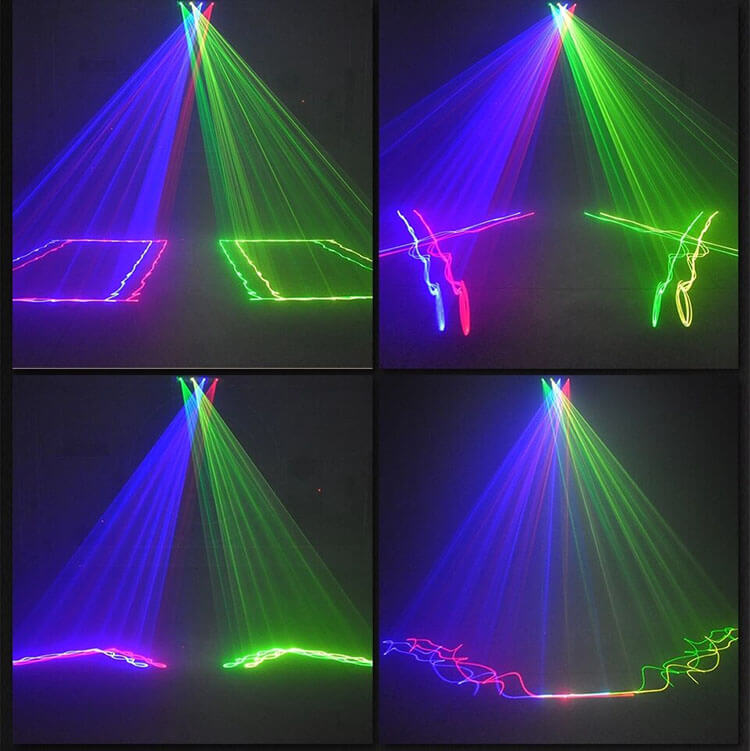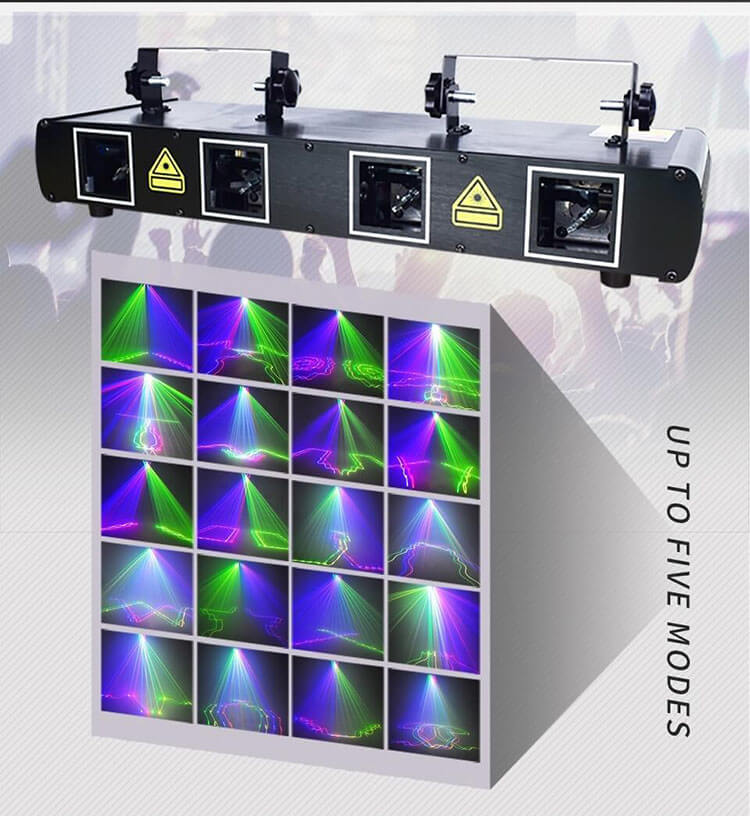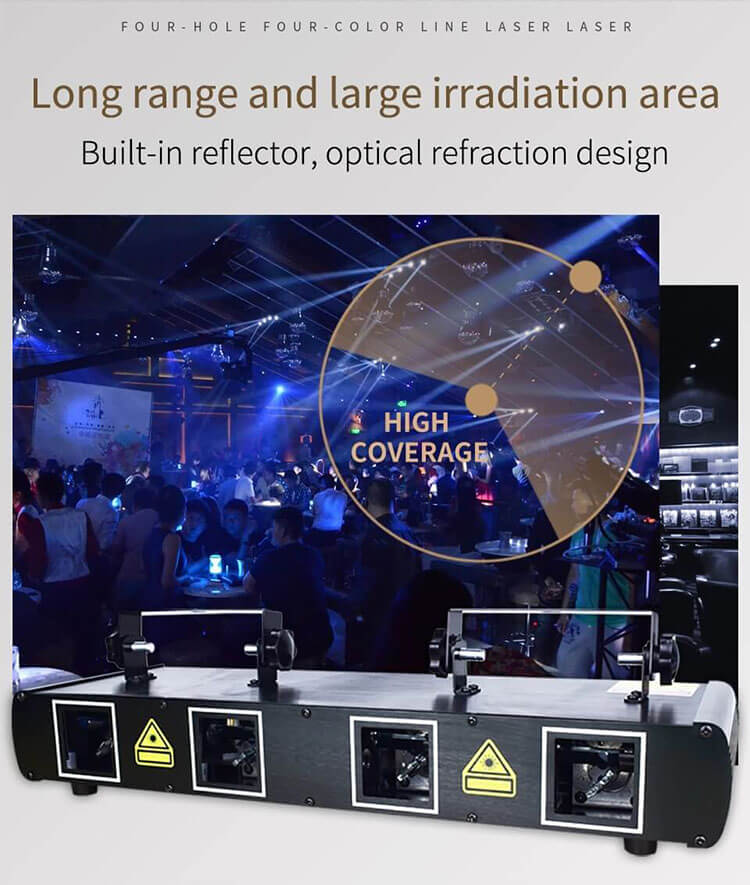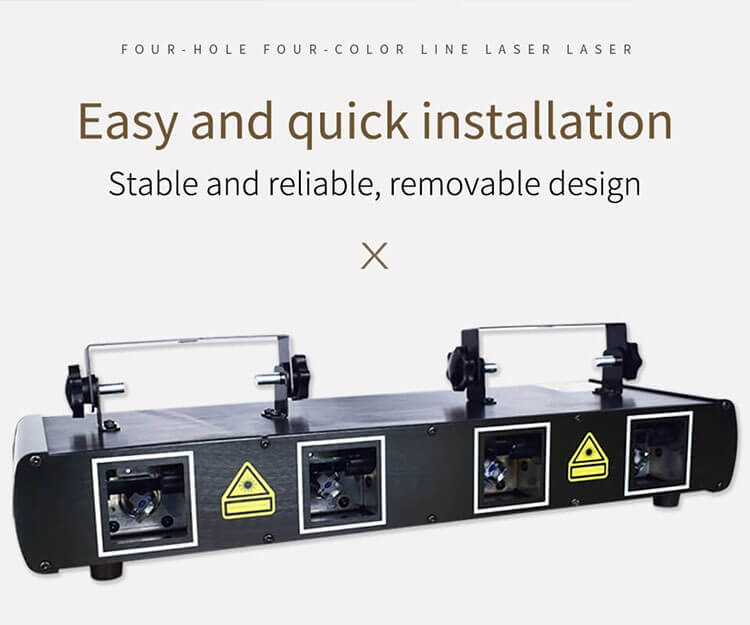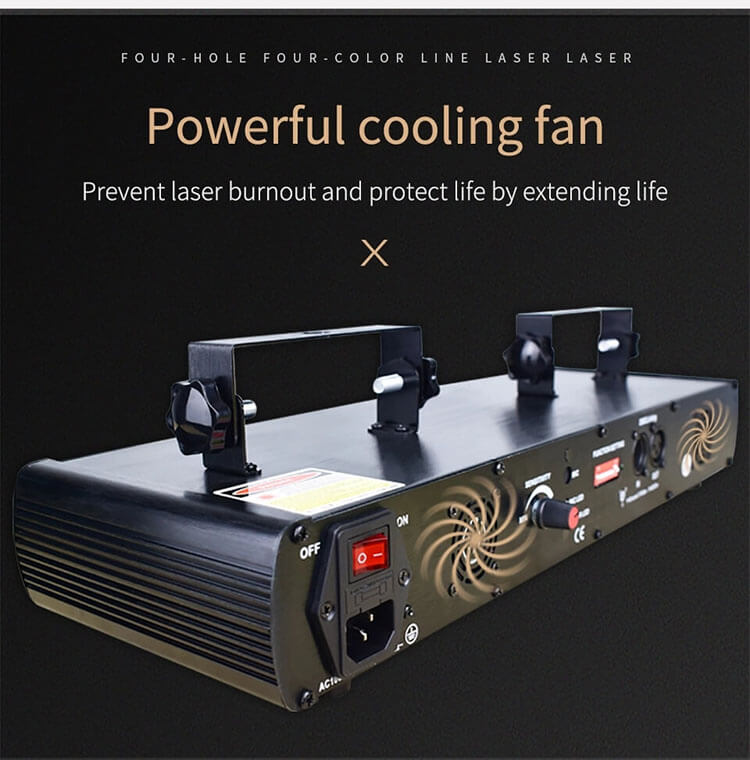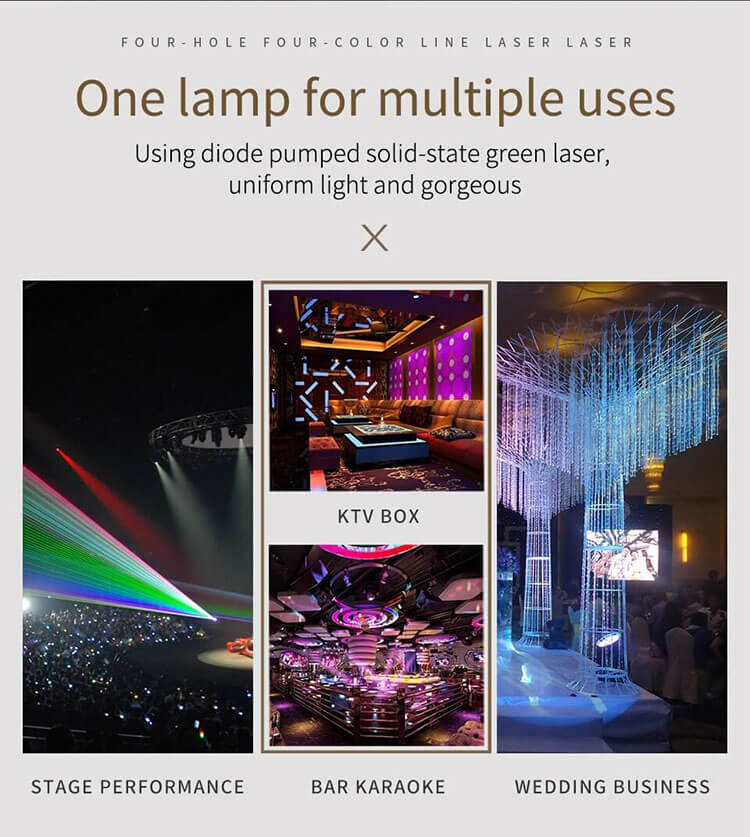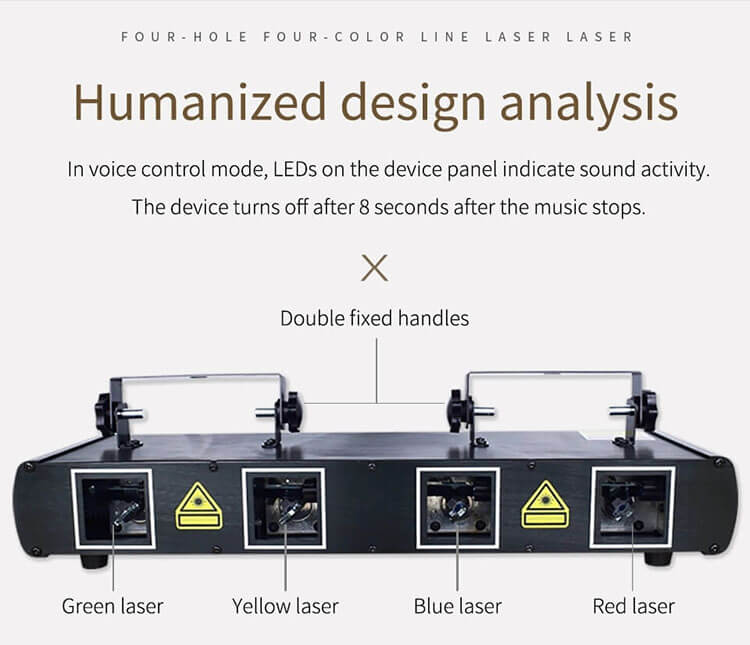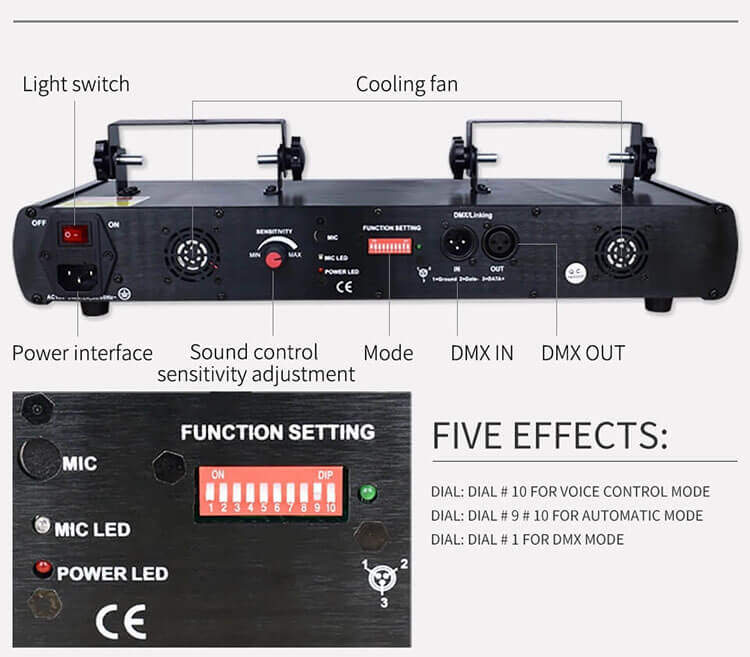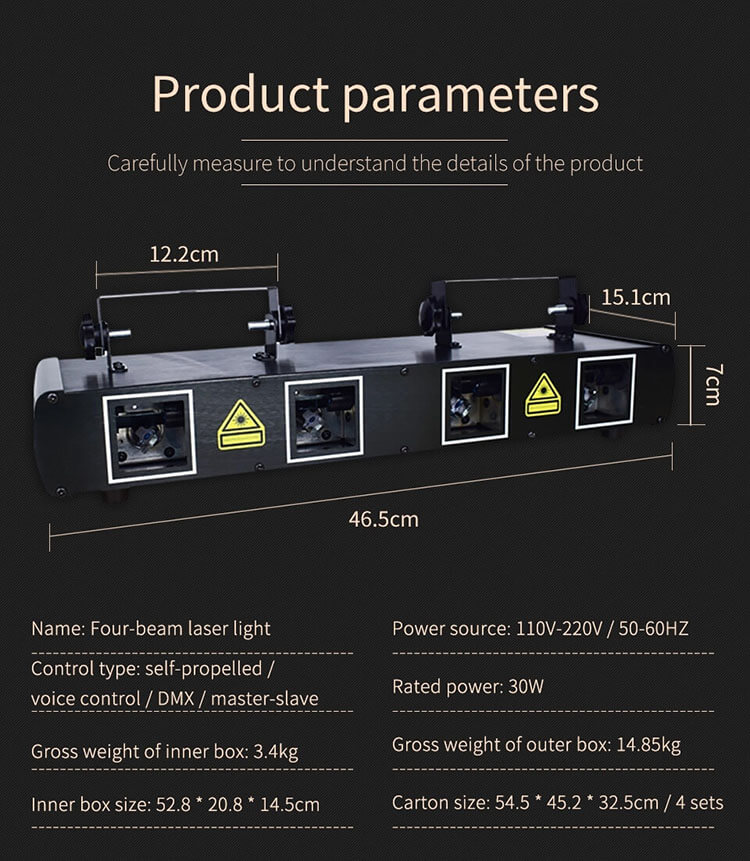 We provide free shipping worldwide (some areas need to add remote surcharges, if you have any questions, please contact our online customer service)

Transportation time:
US: 8-10 working days
Europe: 10-12 business days
Other countries: 15 working days
Priority insured shipping
$4.99 (Optional) Priority Shipping Packages
Shipping Confirmation
Once the purchased laser system is produced, we will contact you with shipping and tracking information for all applications. This information will be emailed to the email address you provided when ordering.
Sign for the parcel
1.Please provide us with the correct delivery information and ensure that someone is present at the delivery location when the package arrives. We will mail you a tracking number (please note we will receive it by noon the day after shipment) so you can arrange for the recipient to arrive. After receiving the package, it is recommended that you check the box with the courier driver and pay attention to whether the package is damaged. If there is any damage, please reject the package or contact us as soon as possible.
2.ktvlights is not responsible for package delays due to incorrect shipping information such as wrong addresses or missing phone numbers